The Problem
The systems that make modern smart buildings bright, comfortable, and energy efficient by necessity must be connected to the internet. This leaves modern buildings open to a myriad of cybersecurity risks including potential operations shut down, tenant network compromise, equipment damage and even life-safety systems impact. Therefore, stopping unauthorized access needs to be a priority, but there is still a need to give equipment suppliers and other vendors access to building systems for purposes of remote maintenance and troubleshooting.
Exacerbating the issue is that networks can be distributed across many sites and locations, with a very diverse set of vulnerable endpoints from HVAC systems, automated parking controls, elevators, lighting, security cameras and more. Policy management needs to be consistent across locations, but customized for different system access requirements.
The Tempered Solution
Tempered Airwall offers a dramatically more secure, easier to manage, network infrastructure based on a zero trust model, or software-defined perimeter. Airwall deploys quickly on existing networks and replaces a myriad of tedious, error-prone layered network security solutions such as firewalls, VLAN/VRF's, VPN's, and access control products. It provides straightforward network segmentation and secure remote access between any two systems anywhere in the world over a global public network, or within the confines of your on-prem infrastructure.
Tempered also partners with Intelligent Buildings, who offers a turn-key managed service for remote access network security based on Airwall. The Intelligent Buildings solution includes a secure network gateway, a network relay, and client software from Tempered. This allows safe connectivity only by authorized vendors and eliminates attacks from the internet. Intelligent Buildings also conducts contractor and site team workshops for onboarding and compliance, as well as provides remote access policies between building systems, approved devices, and end-users.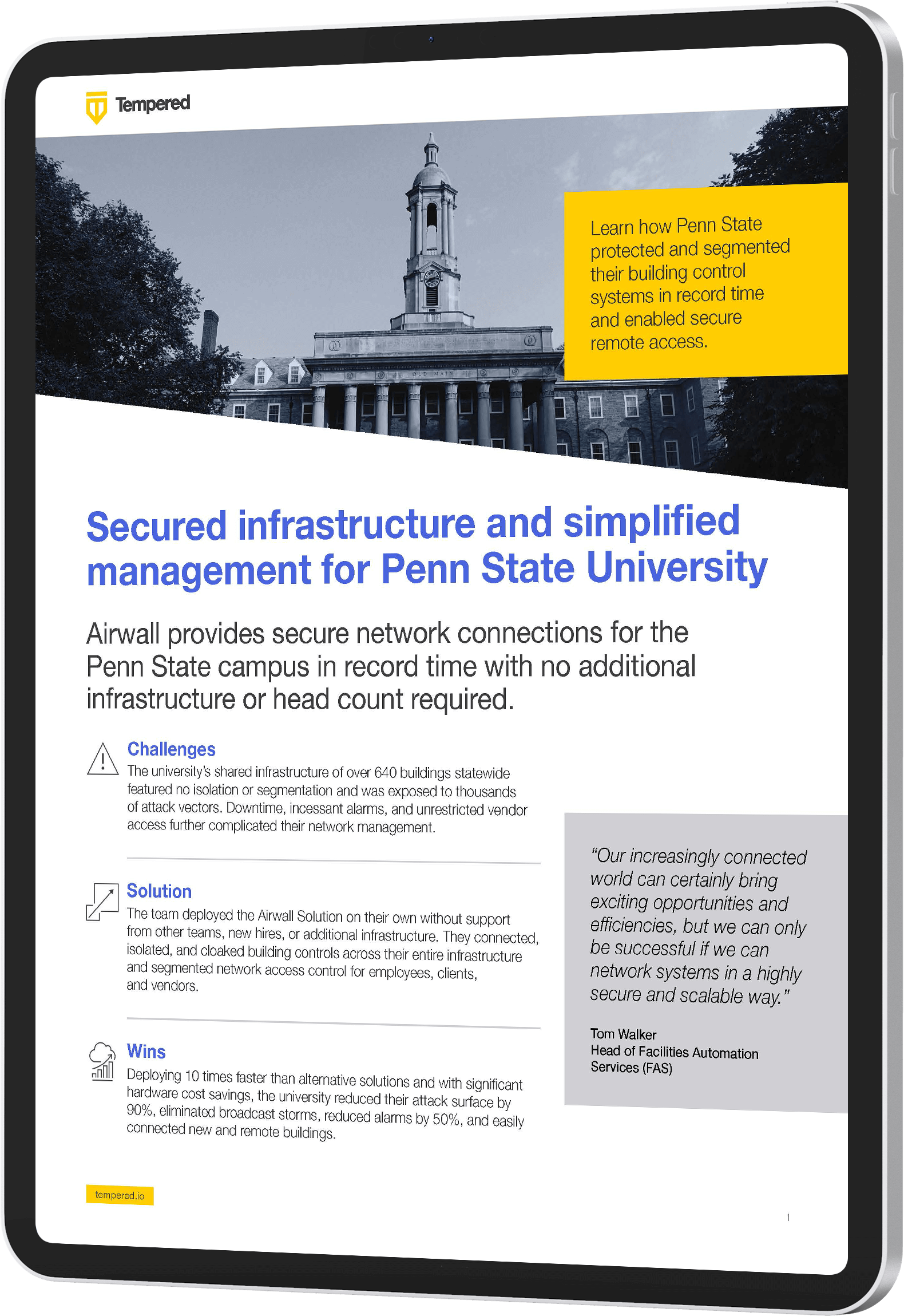 CASE STUDY
Penn State University protects and segments its building control systems in record time for employees, clients, and vendors.
Airwall provides secure network connections for the Penn State campus in record time with no additional infrastructure or head count required.
Download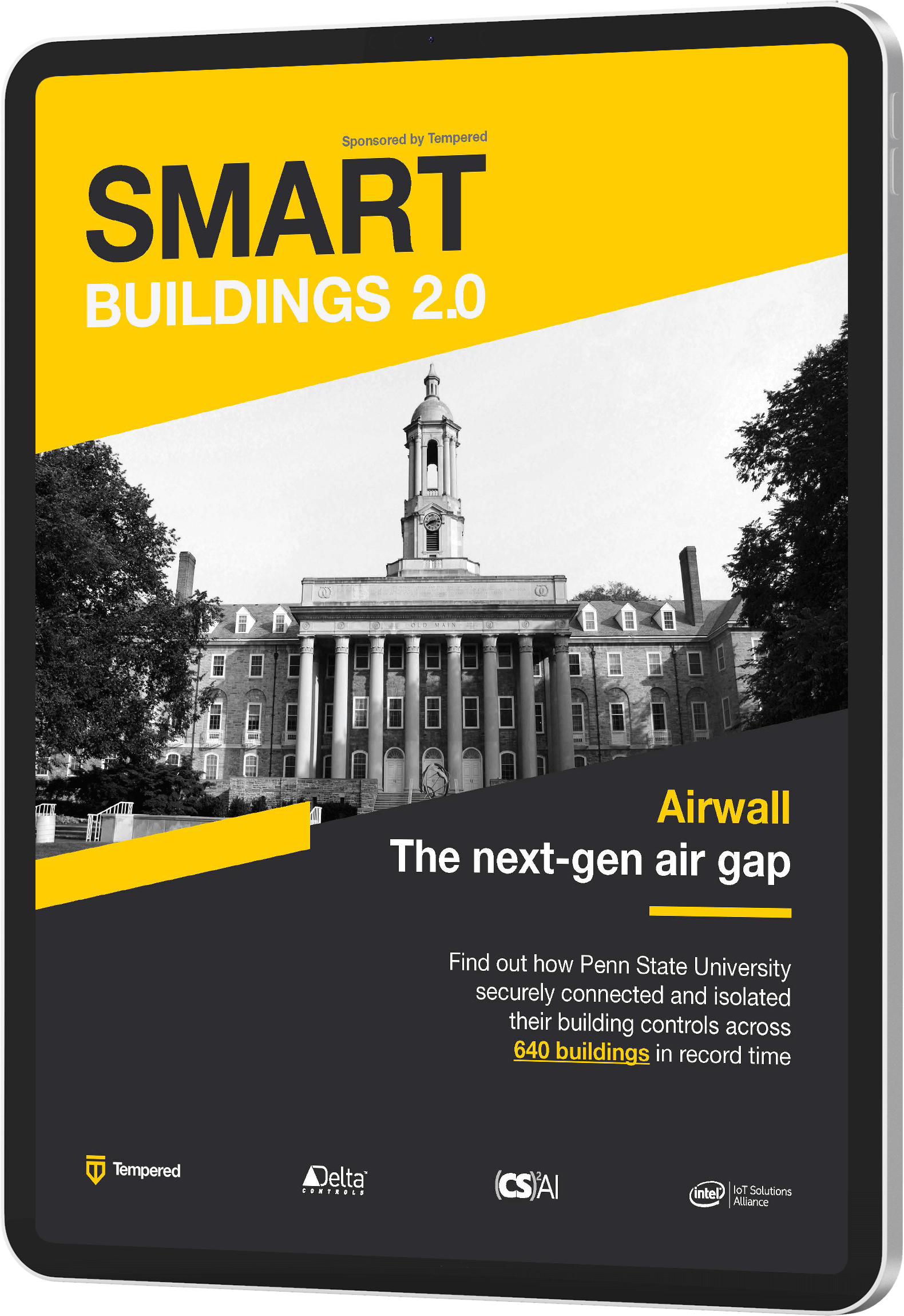 What our customers are saying
"Our Managed Services leverage Tempered's AirWall technology to deliver the most secure remote access solution for critical endpoints for owners and managers, whether they are corporate, REIT, government, healthcare, or higher education. Our very demanding requirements for our remote access solution include 1:1-only connections that are invisible to the Internet and the elimination of all personal use."
— Darryl Benson, VP of Operations, Intelligent Buildings
"I wanted something that we could easily deploy and rapidly secure the infrastructure down. Now we have a private and isolated network for all our legacy and new BACnet systems. It's now simple and fast to connect and segment any building controls, over any network."
— Head of Facility Automation Services, Commercial Real Estate Firm